Flemish Giant Rabbits For Sale in the USA – Price and List of Breeders By State
The Flemish Giant Rabbit is a breed of rabbit that is often for sale in the USA. They are large, weighing up to 20 pounds, and have an average height of 4.3 feet.
Flemish Giants are docile animals, making them great pets! They can be kept indoors or outdoors and need a large pen or open space to live comfortably.
Flemish Giant Rabbits require a diet high in protein and vegetables, with hay as their primary food source.
If you're looking for Flemish Giant Rabbits For Sale in the USA, here's our expanded list of US breeders for 2021!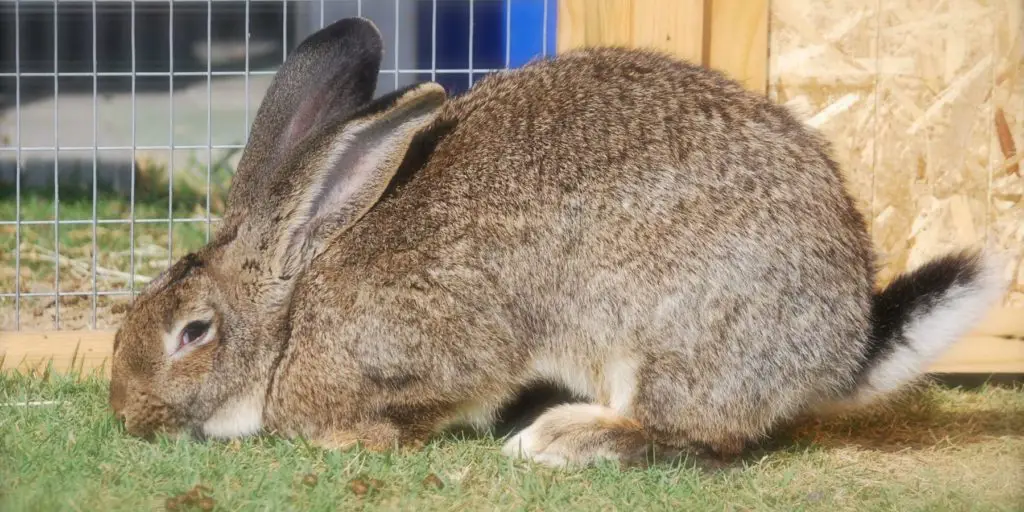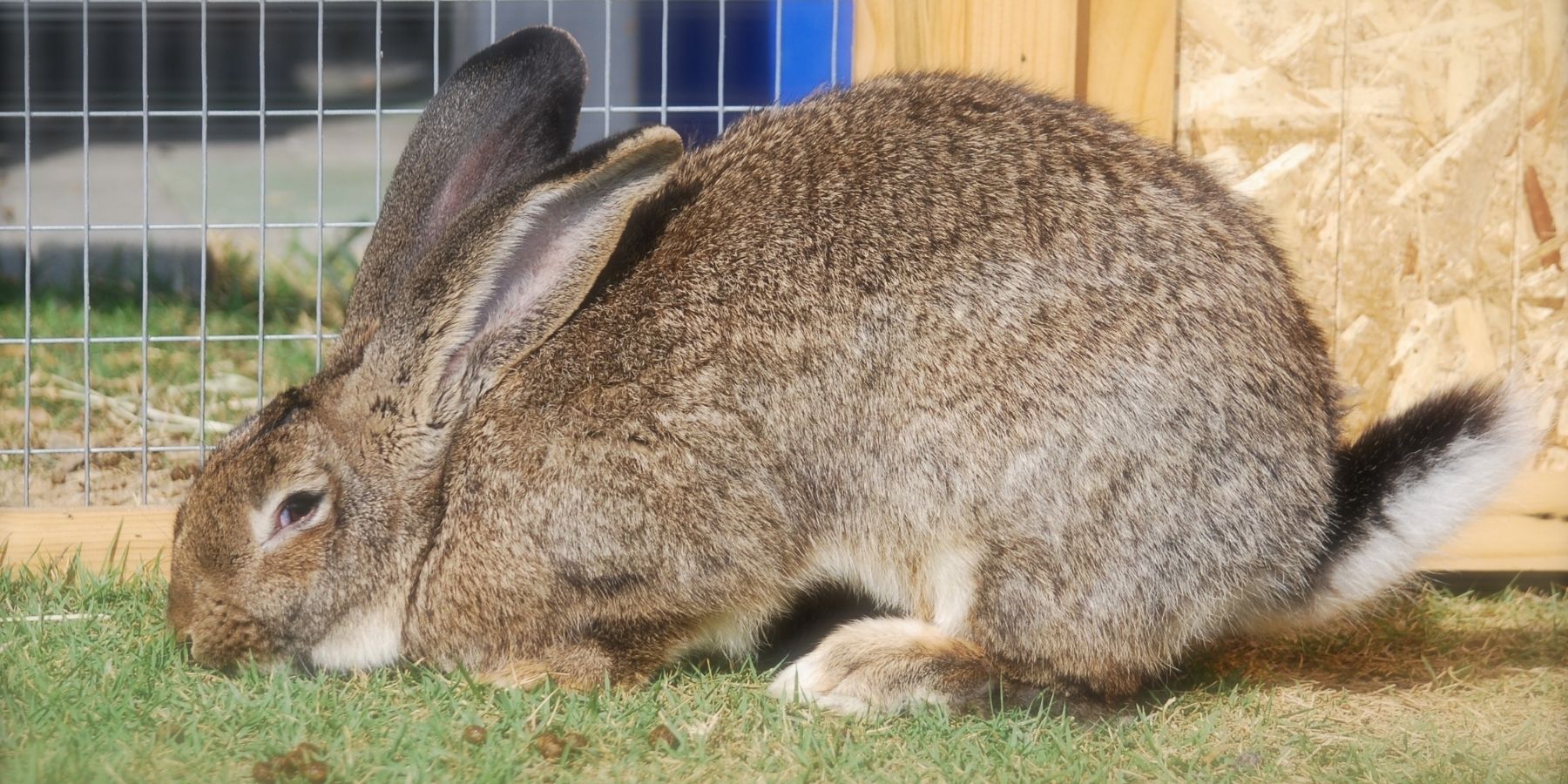 Where to Buy Flemish Giant Rabbit
There are several places where you can purchase a Flemish Giant Rabbit. For example, you can visit a rabbit rescue in your area or shop for bunnies for sale online. However, we recommend buying your rabbit from a reputable or rabbitry (a place where domestic rabbits are kept or bred).
Buying from a breeder or rabbitry has its benefits:
They are better able to tell you about the rabbit's temperament
They can advise you on potential health problems
They can inform you about the rabbit's specific diet and care needs
If you prefer to purchase a Flemish Giant Rabbit from reputable breeders, use the breeder directory below to find a breeder in your area:
Flemish Giant Rabbits for Sale – Best Rabbit Breeders in the US
Use the list below to find a Flemish Giant for sale near you:
Flemish Giant Rabbits for Sale – Rabbit Breeders in the Different States in the US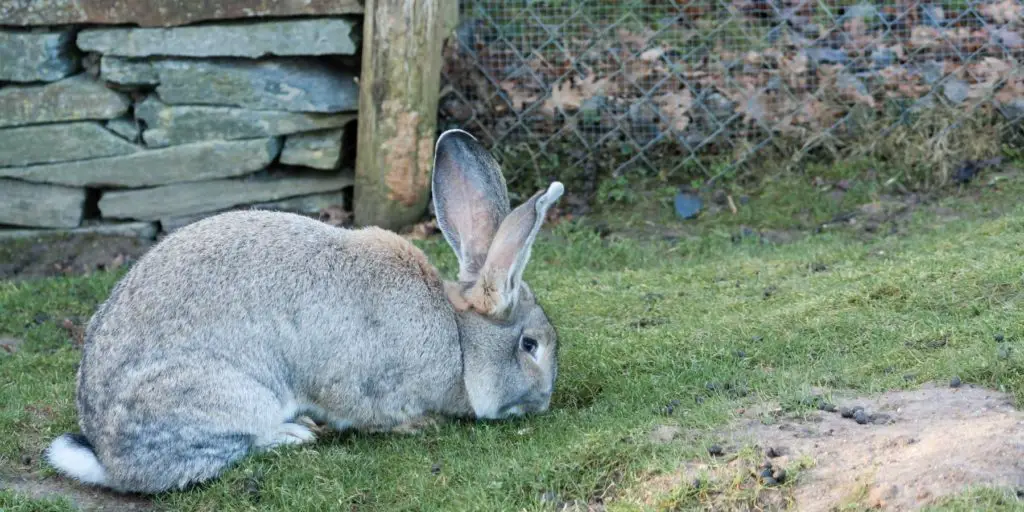 Things To Consider
Rabbits are frequently viewed as nothing more than pets, much like hamsters or goldfish. That is incorrect.
Flemish Giants are often bred for financial benefit, so buying one from a pet store is not advised. They're readily available and relatively cheap, but you have no idea about the bunny's background or breeding history.
Before purchasing any rabbit from a breeder, be sure to inspect the pedigrees of the parents. By reviewing the pedigrees, you the family bloodline. Avoid buying any rabbit that is the product of incest (especially between siblings). These rabbits tend to have genetic defects.
If possible, pay attention to the parents' health, hygiene, healthcare, well-being, and nutrition. Also, ask about the mother's personality as well as the father's. The chances are that their personalities carry over to their bunny babies as well.
Lastly, if you want to own a giant rabbit breed, consider getting a big rabbit hutch or a dog's playpen since a regular rabbit cage will not suffice for this species.
Before You Look for a Flemish Giant for Sale, Ask Yourself These Questions
What kind of cage is required for a Flemish Giant rabbit?
Flemish Giant Rabbits require a big cage. The majority of pet shops do not have pens that size. You may look at our top rabbit cage picks for some ideas.
Do I have enough space for a rabbit as big as a Flemish Giant to roam?
Take into account your current living situation. Do you have enough room for a Flemish Giant to get run around? If you live in an apartment, this breed may not be the best choice for you. Otherwise, they may develop behavioral issues as a result of not having enough space.
Are There Children in your home?
The Flemish Giant Rabbit isn't comparable to, for example, a Netherland Dwarf. The average weight of these rabbits is around 12-14 pounds. They can be pretty intimidating to a young child.
Are there other pets in your home?
It isn't always easy to get animals of different species to get along. If you have a cat or a dog, take your time introducing your new rabbit gradually. Your present pets must become familiar with the new pet rabbit before they can feel safe around such an enormous addition to the family.
Do you live near a veterinarian?
You don't want to be in a medical emergency and not know where or who to send your Flemish Giant rabbit for diagnosis and treatment. Get a list of veterinarians that care for rabbits near you and keep it close at hand.
Do you have time in your day to care for your Flemish Giant Rabbit?
The Flemish rabbit demands a lot of care and attention daily. Keeping them clean, healthy, and well-fed takes a lot of time. They also require quality pellets and hay for optimal health.
If you don't have enough time for your rabbit daily, you should keep looking and perhaps get more petite bunny (See Mini Lop Bunnies For Sale).
Do you know where and who you're purchasing your Flemish Giant Rabbit from?
Take into consideration who you're buying from when making your selection. Some Flemish Giant rabbit breeders do not take the necessary steps to ensure that their rabbits are healthy and well-fed.
Will you be capable of taking care of a Flemish Giant Rabbit for the long term?
The Flemish Giant can live up to 13 years. Some live longer, while others live shorter, making them a long-term investment.
Are you only buying one Flemish Giant Rabbit?
Rabbits from the Flemish Giant breed are sociable. They live in groups in the wild. Consider purchasing a pair.